by Judi Moise
|
Posted: July 28, 2021
|
Rosacea,Skin Care Products,UV Rays & Sunscreen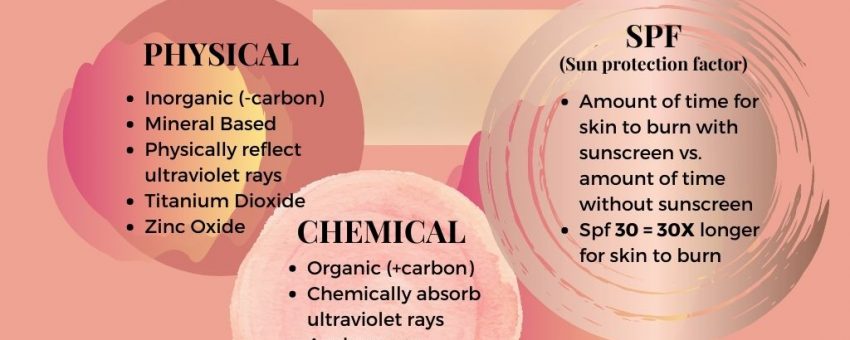 Johnson & Johnson has recently recalled their sunscreen due to a cancer-causing carcinogen ingredient called benzene. This ingredient is found in Neutrogena and Aveeno aerosol sunscreen.
How did benzene get into the sunscreen? Benzene was not listed as an ingredient. It's suspected to be a byproduct that was created during either the manufacturing process or the breakdown of the chemical ingredients. The FDA does not require companies to test ingredients for contaminants, nor does it require testing for such chemicals at a finished product stage.
It's important to understand that the difference between chemical vs. physical sunscreen. The chemical-based sunscreen is absorbed by the skin, creating a chemical barrier to protect the skin from UV damage. The chemical breaks the bonds of UV radiation, and the resulting energy is released as heat. This may be one of the reasons why sensitivity is experienced on rosacea or acne-prone skin.
Examples of chemical ingredients in sunscreen are:
Avobenzone
oxybenzone
Homosalate
Octisalate
If you prefer chemical, one ingredient you want to minimize or avoid is Oxybenzone. After a series of tests, oxybenzone was present in breast milk and urine samples. This means it's entering the bloodstream and disrupting the hormone system and promoting cancerous tissues. This ingredient is also proven to kill coral reefs.
Physical ingredients in sunscreen are:
Titanium Dioxide
Zinc Oxide
Physical sunscreens sit on top of the skin and reflect ultraviolet rays. This will still protect the skin with less irritation. The downside: thick, white opaque film and more application is required due to sweat and water. The upside: it will protect you from HEV/blue light (cell phones, laptops) and infrared radiation (light that is not quite hot enough to create visible light). The right UV broad-spectrum combination will encourage the use of sunscreen. Ask your skin specialist for recommendations.
My recommendations:
Image Prevention+. A variety is available that is suitable for all skin types
Colorscience: 100% zinc oxide
Acure: Cost-effective
All recommendations are "Clean": PARA, paraben, and cruelty-free. What's your favorite sunscreen?