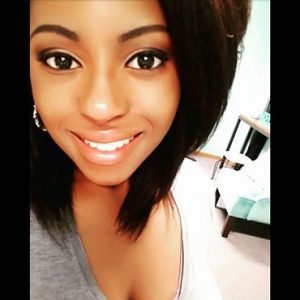 Judi is a Licensed Aesthetician + Skin Educator with over 15+ years' experience in the beauty industry. Judi graduated from Heritage Institute where she received her Associate Occupational Degree in Esthetics. After several years in the industry, Judi received her Bachelor of Applied Science in Supervision & Management at Florida State College of Jacksonville. 
Judi began Make-Up application in 2003 at MAC Cosmetics where she was introduced to aesthetics. With her expanding clientele, Judi has applied Make-Up for local professionals, thespians, and bridal parties. After receiving her esthetics license in 2009, Judi worked alongside reputable physicians and nurse practitioners as a Licensed Medical Aesthetician. Judi consulted with cosmetic patients that received pre and post-operative laser, neuromodulators, fillers, body contouring and other cosmetic services, providing skincare services to maintain their investments with customized facials protocols and skincare regimens.  
Judi's niche in the cosmetic industry is ingredient knowledge, advanced facial treatments, light therapy, and electrotherapy. Judi enjoys working with clients and educating image-conscious individuals to engage them in achieving their skincare goals.
Today, Judi continues to educate herself with the latest technology and breakthroughs in aesthetics. Judi is also an educator to new students in the industry, ensuring the integrity of theory and technique is consistently executed. With her experience, she utilizes the information to address her clients' concerns and educate them to continue long term skin wellness. 
Stay Beautiful!
-Judi