by Judi Moise
|
Posted: August 11, 2021
|
Acne,Skin Condition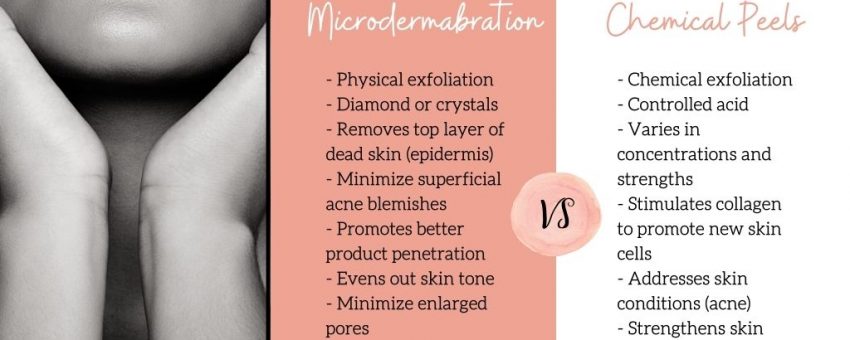 Exfoliation
What is exfoliation exactly and what are the benefits? Exfoliation is a process to remove the outer layer of dead skin and reveal healthy skin. A factor that may be causing breakouts is your Cell Renewal Factor (CRF) or Cell Turnover Rate. CRF decreases as you mature in age. The average CRF in adults 30-40 is about 30-45 days. Babies and young children's CRF are twice as fast as adults, hence their blemish-free, glowing skin. The more time it takes to create new skin, the more prone your skin is to clogged pores. Exfoliation is needed to remove accumulated dead skin, nourishing new skin cells, and achieve fewer breakouts for more even, radiant skin.
There are 2 types of physical exfoliation:
Mechanical (usually minerals, stones, or shells)
Enzymatic (pineapple, papaya, or mango)
The difference between enzymes vs. AHA is enzymes break down keratin, which is the protein found in dead skin cells, whereas AHAs turnover skin cells. Enzymes are not chemicals because they ACCELERATE chemical reactions. Enzymes can be found in conjunction with mechanical ingredients for dual-action exfoliation.
Physical Exfoliation
Microdermabrasion
Diamond tip: Crushed diamond gentle slough off dead skin while vacuuming dead skin into a filter. Different grits are determined by skin type and condition
Crystals: Crystals vary from corundum crystals to sodium bicarbonate. Both pure minerals
Please note the options are determined by your provider. Contraindications will be considered during the analysis.
Natural Exfoliators
Jojoba beads
Rice powder
Salt
Sugar
Enzyme extract (Pineapple, papaya, mango)
Natural exfoliators are widely popular since the demise of microbeads in 2017 that contained polyethylene, and polyurethane (plastic). These were not only abrasive to the skin but harmful to the ecosystem.
Chemical Exfoliation
Chemical Peels
Chemical is a true game-changer to tackle more targeted skin concerns such as hyperpigmentation, wrinkles, and acne scars.
There are 3 types of chemical (peel) exfoliation:
Superficial
Medium
Deep peel
The most popular are superficial peels. Commonly glycolic, lactic, resorcinol, and salicylic. As mentioned, chemical exfoliation promotes cell turnover as it addresses the skin condition, hence the peeling.
An example of a medium peel is TCA, or trichloroacetic acid. The strength is more aggressive and mostly used under the care of a physician or medical aesthetician.
YOU MAY NOT PEEL AFTER THE 1ST SESSION. Chemical exfoliation is battling ill-exfoliated skin and sun damage and will take time to reach the dermis. The dermis houses the collagen that needs to be stimulated by the chemical peels, making new skin cells. A series of 4-6 sessions is the recommended timeframe for optimal results.  Chemical peels are a great alternative to low-energy lasers or to maintain filler and neuromodulator treatments.
Contraindications are carefully examined to determine the best exfoliation for you. Ask your skin specialist what options are best for you.